Dustin Thornton – Jiu Jitsu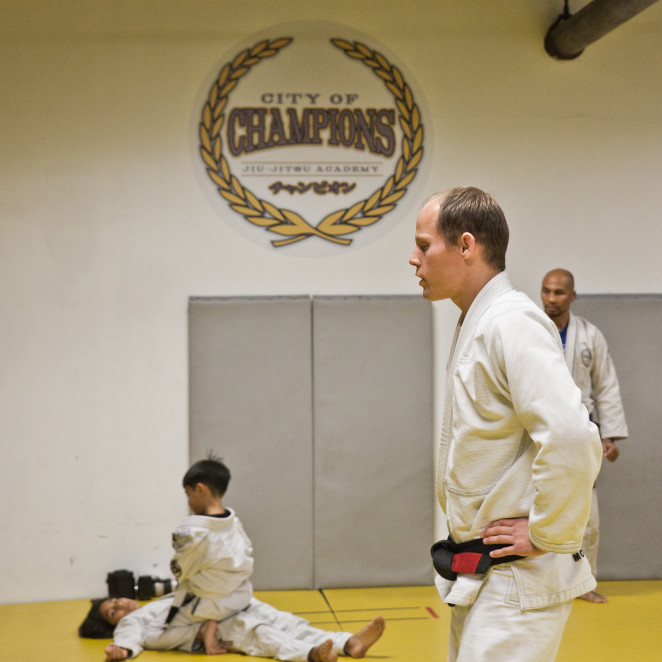 Originally from Pittsburgh, PA, Dustin Thornton began training in Jiu-Jitsu in 2002. He started training under Baret Yoshida in 2006. In 2008 Dustin traveled to and lived in Taiwan to help coach at the first Brazilian Jiu-Jitsu school in the country. In 2009 Dustin won the gold medal in Purple-belt No-Gi Worlds,in 2010 he took silver in no gi worlds receiving his brown belt from Baret Yoshida in 2012. Dustin has also won multiple jiu-jitsu and submission grappling super fights. July of  2012 he opened City Of Champions and began training under Black belt and ADCC Veteran Joel Tudor owner/ instructor of  Surfight Jiu Jitsu. Dustin was promoted to black belt by Joel Tudor in January 2015 . Dustin is the head coach at City of Champions and personally teaches the Jiu-Jitsu program (adults and competition) and our Kids Program. 
View our jiu-jitsu class schedule and if you're a new member then try a group class with Dustin for FREE!